LA College Promise
Roles:

graphic design, production, illustration, brand development
The Los Angeles College Promise (the Promise) is an initiative in collaboration with the Los Angeles Community College District (LACCD), Los Angeles Unified School District (LAUSD), The Mayor's Fund for Los Angeles, Mayor Eric Garcetti, and the Los Angeles Chamber of Commerce.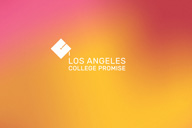 The program's aim is to provide a year of free college enrollment to full-time students graduating from LAUSD and charter high schools (beginning in 2017).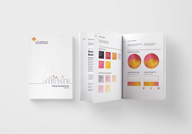 LACCD is one of the largest community college districts in the world, and LAUSD is the second largest unified school district in the United States. Creating a symbol which represents not only massive land areas, but also a huge diversity of students, was a challenging task. Los Angeles itself is incredibly difficult to distill into a single symbol.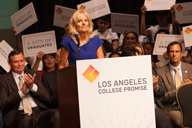 Something that touches all of Los Angeles, however, are the colorful LA sunsets. Abstracting this concept into a color palette helps communicate the idea of LA without using more obvious or banal imagery. Although using a graduation hat is a little cliché, it was important for the audience to understand that the Promise is all about education.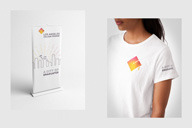 The vibrant and electric gradients are offset by a generous use of negative space throughout the materials. The simplicity of the illustrations and layouts are also a product of an incredible time crunch, as the entire project was developed within a timeframe of approximately two weeks which included the completion of printed collateral for setup at the Promise's launch event. Keynote speakers included notable figures such as Dr. Jill Biden, Mayor Eric Garcetti, Lieutenant Governor Gavin Newsom, LACCD Chancellor Dr. Francisco Rodriguez, and LAUSD Superintendent Michelle King.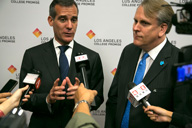 Other proposed logo concepts can be seen below.